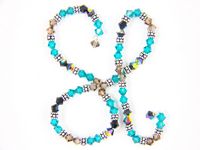 Slossy would love to see you at some or all of the upcoming shows!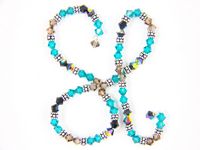 Show Schedule
2019 FALL SHOW SCHEDULE
NOVEMBER
Slossy will be back at Harlow Gardens in November to participate in Chris Bubany's Holiday Marketplace show. This is an outdoor show.
November 2-3, 2019, 9-5 Saturday and 9-3 Sunday.
5620 East Pima - south side of Pima between Speedway and Craycroft.
DECEMBER
Slossy will be participating in the SAACA Oro Valley Marketplace Show again in December.
December 7-8, 2019, 10-5 Saturday and 10-4 Sunday.
12155 North Oracle Road - roughly the corner of Oracle Road and Tangerine. It is a huge shopping complex. Our area will be near the Christmas tree.
Stay tuned for more shows. If you need something, feel free to contact me at Slossy@aol.com or contact me at 520-822-4488. The Slossy Studio is open for business by appointment only.
***Slossy also is quite busy with private home shows in the Tucson area. This is a great way to earn FREE JEWELRY. To schedule a home show, call 520-822-4488.***