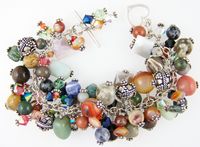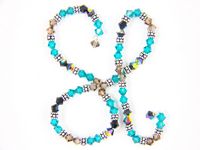 Welcome to Slossy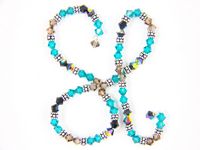 For my latest designs, visit me on Instagram slossybyleslie and Facebook Slossy Jewelry. Follow me on Twitter, @slossybyleslie
This website is dedicated to YOU - The fabulous Slossy customer who has style, class and loves unique jewelry, hand-crafted using only the finest materials. Beautiful sterling silver, Turkish silver, Swarovski crystals and pearls, Bali beads, gem stones in a huge variety ... all at affordable prices.
Slossy is very particular about what we use, so when you order from us, you can be certain that we took extreme care, time and patience to give you the best quality we could find. Welcome and enjoy!
If you are wondering who is Slossy or where that name came from ... well, I am Slossy. It's actually a nickname given to me when I was first born and my brother could not pronounce Leslie. He was just a year and a half old at the time, and the name stuck. In deciding on a name for my company, Slossy seemed an obvious choice.
Slossy began out of a love for accessorizing with beautiful jewelry. My mother was an artist with a natural talent, and though I could not paint a picture to save my life, I found I had a gift for creating, designing and making jewelry. The fit was perfect.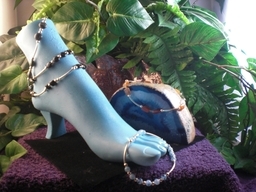 I started small creating wonderful, beautiful and affordable jewelry. As I continue to grow my mission remains the same - give the customer a beautiful piece at an affordable price.
I hope you enjoy shopping at Slossy as much as I enjoy creating unique jewelry for you.
And remember, whether it is funky, classy, professional or sassy, Slossy is the style for you!